Tax Cut & Jobs Act*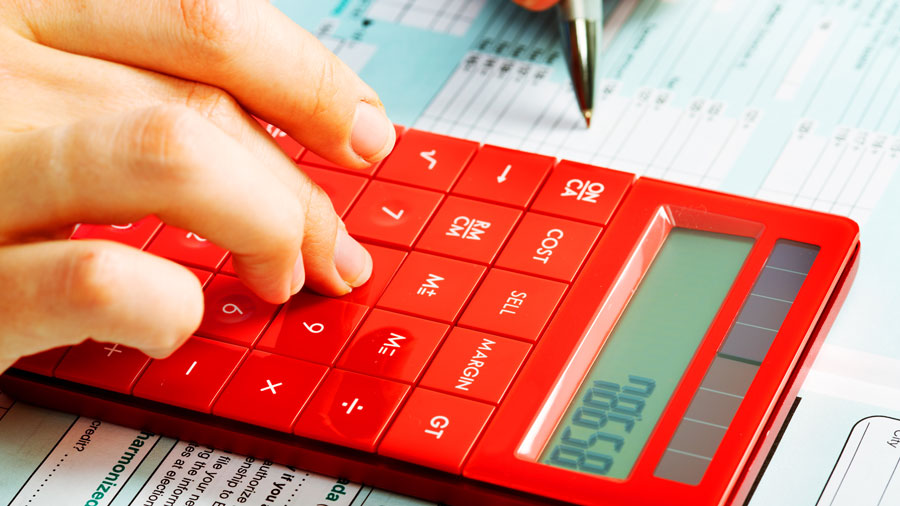 2017 brought plenty of changes to the already complex Internal Revenue Code.  We know taxes can be a headache, so, to help you out this tax season, we've provided a few key points regarding the recent changes.  We also know that your situation is unique, so if you need help deciphering how the tax reforms apply to your particular circumstances, call 888-724-2326 to talk to a Money Coach who is a Tax Specialist.
In the meantime, here are some of the new tax rates, changes to tax deductions, and more:
New Individual Tax Rates & Brackets

New Estate & Trust Tax Rates
If taxable income is:
Not over $2,550 ……………………………. 10% of taxable income.
Over $2,550 but not over $9,150 …….. $255, plus 24% of the excess over $2,550.
Over $9,150 but not over $12,500 …… $1,839, plus 35% of the excess over $9,150.
Over $12,500 ………………………………… $3,011.50, plus 37% of the excess over $12,500.
Tax Rates on Long-Term Capital Gains & Dividends
The new law retains the existing 0%, 15% and 20% tax rates on long-term capital gains and dividends.  For 2018, the rate brackets are as follows:

Deductions for personal and dependent exemptions are repealed, but the definition of a dependent remains the same.
The child tax credit has increased to $2,000 per child under age 17, and a portion remains refundable if the credit is larger than the federal income tax liability.  The income threshold to claim the credit has been raised to $200,000 for single parents and $400,000 for married couples.  In addition, a new $500 nonrefundable credit is allowed for qualified non-child dependents.
The Kiddie Tax
The tax computation for children with unearned income will now be done using the trust tax rates.
New Standard Deduction Amounts
$12,000 for single and married filing separate
$24,000 for married filing joint and qualifying widow(er)
$18,000 for head of household
New Limits on Deductions for State & Local Taxes
Starting in 2018, the new law limits the deduction for state and local income and property taxes to a combined total of $10,000 ($5,000 if you use married-filing-separate status).
New Limits on Home Mortgage Interest Deductions
The new law reduces the maximum amount of home acquisition mortgage debt to $750,000 (or $375,000 for married filing separate).  The interest deduction for home equity debt is eliminated.  Existing mortgages will be grandfathered in under the old rules, but any new purchases must be completed by specific dates or the new rules will apply.  Any refinances after December 16, 2017 will also be subject to the new rules.
The medical expense threshold for deduction has been returned to 7.5% of AGI for 2017 and 2018.
Education Related Changes
Discharge of student loans due to death or disability is no longer taxable.  Distributions from 529 plans may now be used for elementary and secondary education, as well as post-secondary education.
Deduction for moving expenses is no longer allowed.
No miscellaneous itemized deductions are allowed.
Casualty and theft losses are no longer allowed unless they are related to a federally-declared disaster.
Alimony
The deduction for alimony payments is repealed for any divorces after December 31, 2018 or any renegotiations after that date.  Likewise, alimony received will not be included in taxable income.  Current arrangements will be grandfathered in.
Estate Tax
The unified federal gift and estate tax exemption is raised to $11.18 million for 2018 and $11.4 million for 2019. The increased exemption is scheduled to expire at the end of 2025 unless Congress renews it.  The portability option is still in place.
Your Money Coach & Tax Specialist
This is just a portion of the changes made in 2017.  For more details, talk to a Money Coach who is a Tax Specialist.  Your Money Coach can help you better understand how new tax laws and might affect you this tax season, and help you get trustworthy tax prep services with a 50% discount!
"Thank you for handling my taxes…. I know I would have gotten an ulcer if I hadn't found anyone as capable as you.  I mean that, and I truly appreciate your skills and expertise and patience with me.  You ROCK!"   – MSA Member
Whether it's making sure your tax season goes smoothly or finally getting a budget in place, or making sure you're set to have a great retirement, you can get the guidance you need from a Money Coach. Call 888-724-2326 today.
* This is a federal tax law. Check with your state to see if they have made any similar changes.
The information presented is not to be a substitute for seeking advice specific to your situation from a tax, legal or financial professional. If tax, legal or financial advice is required, contact a tax specialist, attorney or financial advisor.