20 Quick Tips for Better Finances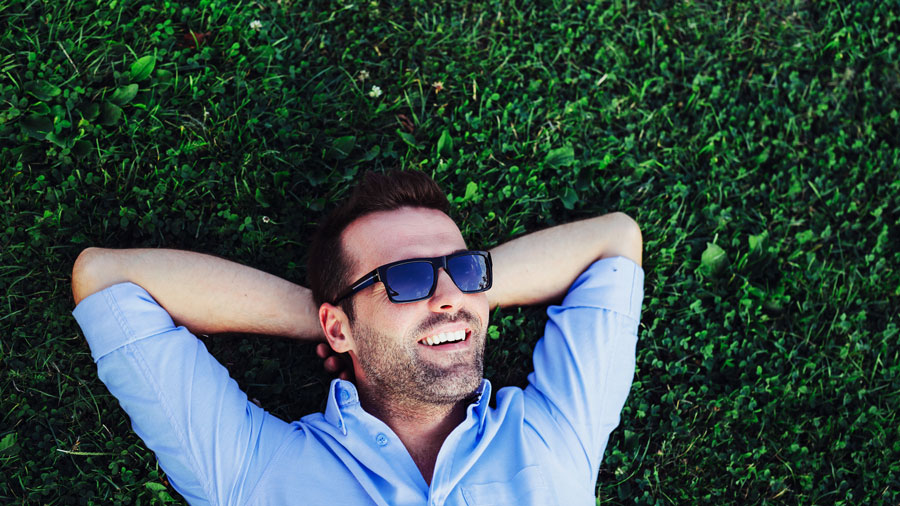 We have twenty quick tips to help you feel not only good about your finances but accomplished!  This is your checklist for the financial smarts you've always wanted.
1. Better finances for a better life.  Did you know that 32% of Americans say they are unable to live a healthy lifestyle because of poor finances?  It's no surprise considering money is the top stressor for most Americans (72%), and it has been for nearly a decade.1  Great news!  If you're reading this, you're already one step closer to improving your financial wellness – and general well-being – because you're focusing on how to have success with money instead of stress.  Good job!
2. Write down three goals about money.  When you write down your goals and dreams, you have a much better chance of making them happen.  Feel free to use some of the tips listed here as your goals.  We don't mind sharing.
3. Take a minute for your money.  Payday is the perfect opportunity to make sure you're confident about your cash flow.  Take a moment, when you have that beautiful check in hand, to assess how you are going to use it.
4. Get the most out of your calendar.  Did you know your calendar can help you improve your finances?  Use it to set alerts for paying bills, to remind you to check your credit report (more on that later), and remind you to assess your budget.
5. Make a budget.  It's like writing your goals:  when you plan out how you earn and use every dollar, you're more likely to manage it well.  Bonus Tip:  We've got online budgeting software, called Wallet, which makes it easy.  It even comes with a trusty calendar for your reminders!
6. Track your expenses.  When you keep track of and review what you spend, you'll be able to (1) make a more accurate budget to reflect cash flow, (2) notice any spending habits (like irregular expenses) you might want to adjust, and (3) have a clearer picture of how you use your money.  Bonus Tip:  Ask your Money Coach about worksheets specifically designed to help you track everything!
7. Start saving now.  Not when you get your next paycheck or when you get a raise.  Now.  The sooner you start, the more you'll save, even if it's as simple as putting change in a jar.  Trust us, it adds up.  Say you have $0.30 in your pocket each day.  And each day you move it to a jar.  if you do that for a year, you'll collect over $100.  That's a lot of change!
8. Speaking of saving, use a savings account for the big bucks.  Why?  Keeping your savings in your checking account makes it way too easy and tempting to spend it.
9. Be future focused.  Over half of Americans (56%) will most likely fall short with their finances in retirement.2  Whether it's through an Individual Retirement Account (IRA) or a defined contribution plan through your employer – like a 401(k) – start saving now!
10. Get free money!  Some employers will match their employees' contributions to the defined contribution plan.  Make sure you're contributing enough money to your 401(k) to get the full match from your employer; otherwise, you're leaving money on the table.
11. The power of automatic deposits.  Setting up automatic deposits for your savings and retirement accounts makes it easier to stay committed and consistent with contributions.
12. Give yourself a pat on the back.  Really!  You're over halfway through our list, and one of the ways to make progress is to celebrate progress – even the little things.  When you're working towards a goal, plan to celebrate with something small when you get halfway and when you reach the finish line.  You're worth it.
13. Annually check your credit reports because they can alert you to identity theft, show errors that might be hurting your credit score and more.  You are entitled to one free credit report from each of the three major bureaus, every twelve months, and you can request your credit report via annualcreditreport.com.
14. Protect your finances.  Identity theft affects millions of people each year and costs thousands of dollars to repair.  Ask your Money Coach about the free identity theft protection services available to MSA members.
15. A raise in savings for a raise in salary.  Instead of raising the amount you spend each month, do yourself (and your financial future) a favor by increasing your savings contributions whenever you get a raise.
16. Use your Christmas bonus wisely.  As tempting as it might be to splurge the extra cash you now have in hand, consider putting it towards debt to help you in the long run, rather than spending it on a temporary experience like a fancy restaurant.
17. Why spend more than you have to?  Whether you're running errands or planning family activities, always check for available coupons, rebates and promo codes through websites and apps like Groupon, LivingSocial, Ibotta and RetailMeNot.
18. A family affair.  Staying in the budget to save for a trip to Disneyland is a lot easier when the whole family collaborates.  Share financial goals with your kids so they can help you stay the course.
19. Money doesn't have to be taboo or a source of conflict between you and your loved one.  As one MSA member put it, "[My Money Coach] not only aligned my wife and I around our finances, but set us up as a team for our financial future […] In addition, we have turned a sensitive topic into a positive topic."
20. Accountability and support.  Another MSA member put it this way, your Money Coach "is like the boss, Mom, friend, [and] favorite teacher you always wanted.  Knowledgeable and accessible, friendly and realistic, respectful and just plain wonderful."  Call 888-724-2326 to get started.
1Stress in America

: Paying With Our Health.  APA, 4 Feb. 2015.  Web.  16 Feb. 2015.  PDF.
2Woolley, Suzanne.  "Here's the toll that student debt can take on retirement."  benefitnews.com.  EBN, 4 Feb. 2016.  Web.  5 Feb. 2016.
My Secure Advantage

or any of its representatives do not endorse any of the websites or company names listed here.