Educating Employees on the Benefits and Financial Implications of Health Savings Accounts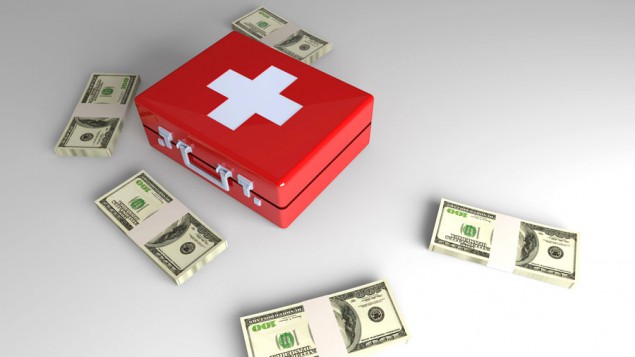 High Deductible Health Plans (HDHPs) with Health Savings Accounts (HSAs) can be a great way to save on health insurance premiums; however, out of pocket expenses can damage a budget quickly if employees haven't planned accordingly.  Employees need to weigh the pros and cons of their health plan options, but most employees are not comfortable creating personalized plan-use scenarios and measuring the tradeoff between premiums and out of pocket expenses.  Employees need a professional resource to help them compare plans, weigh the financial implications, and ultimately feel more confident in their decisions.  This is where the MSA Financial Wellness program really shines, and speaking with a MSA Money Coach comes in handy.
According to an Aflac survey, over half of U.S. employees estimate that their mistakes with benefit selections are costing them $750 annually.1  Misunderstanding benefit selections has consequences, and HSAs are no exception.  If employees are unable to contribute to their HSA, they will not only face the troubles of whatever ails them: they will decrease their health even further with the addition of financial stress – a stressor that can have major implications on productivity at work.2  Employees need to have a monthly spending plan that prioritizes their HSA contribution, so when they run into health issues, they don't "rob Peter to pay Paul" but rather have funds set aside that are available for the necessary remedies.  That's why employers and employees alike are turning to Money Coaches.
A Money Coach's goal is to eliminate financial stress by providing guidance and accountability.  Thousands of employees have engaged with a Money Coach for help with transitioning to HDHP plans and preparing for the financial implications.  Through one-on-one consultations, Money Coaches educate them on what to expect from an HSA and empower them to use their healthcare plan wisely.
How does a Money Coach work with the employee?
A Money Coach will do an overall financial wellness assessment:

How much debt are they carrying?  Do they have savings?
Are they living paycheck to paycheck?
Do they have a spending plan?  Do they have discretionary income to fund an HSA?

A Money Coach helps the employee make a plan:

What expenses are they anticipating, both medical and non-medical?
How much should they contribute to the HSA in order to meet possible expenses?
How else can they make the most of their HSA?
The money coaching relationship leads to employees who do a much better job of defining best and worst case scenarios with respect to health expenses, and adjusting their spending and savings appropriately.  As employees do better, their employers will see a difference.
What will an employer notice about the employees who are working with a Money Coach?
They are much more confident in their benefit choices, which will increase engagement.
They have a much better understanding of their HSA, so they can use it wisely and no longer make costly mistakes.
They are better prepared financially for a medical event.
They have less stress regarding their financial health, which improves overall wellness and decreases healthcare costs.2
Every employer wants a healthy and prosperous workforce that propels the business forward.  HDHPs with HSAs allow employees to have the savings they need to recover their health and return to work, ready to improve the bottom line.  Nevertheless, HSAs also have financial implications that could easily turn into stress, raising health risks.  It's vitally important for employees who have the advantage of an HSA account to know how to make the most of it.  A Money Coach is the resource employees need to feel confident in planning for their family's medical expenses while also keeping an eye on balancing other important financial priorities.
Connect your employees with a personal and trustworthy Money Coach so your workforce can make smart selections and get the most out of the benefits they already have.  Call 888-724-2326 today.
1Miller, Stephen.  "Employees Perplexed by Benefit Choices."  shrm.org.  SHRM, 2012.  Web.  30 Sep. 2014.
2Stress in the Workplace: Meeting the Challenge.  Health Advocate.  PDF.