The Formula for Employee Benefits Success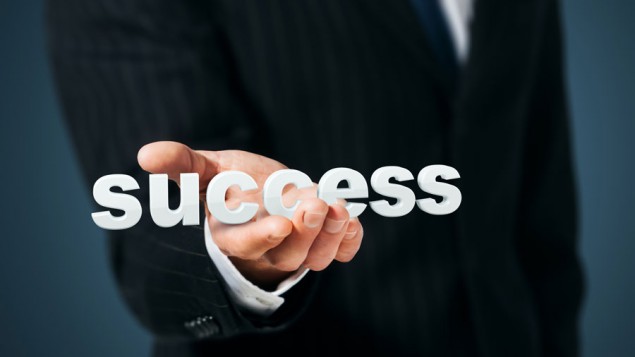 MetLife used their recent Employee Benefits Trends studies to uncover the major impact benefits have on employee satisfaction and loyalty.  Luckily, the studies found a formula for benefits success that consists of three easy factors: satisfaction, selection, and education.  Focus on these three points and you're sure to have a happy workforce that's loyal to the company and more focused on the job.
Satisfaction
Today's multigenerational workforce calls for a benefits package that addresses every life stage and learning style.  Think about it: the workplace now consists of Millennials, Baby Boomers, and Generation X.  Between the young twenty-somethings just starting their careers and the seasoned employees getting close to retirement, you've got a lot of different employee groups, all with differing needs and outlooks.
How can employers satisfy such a diverse workforce?  Show some empathy.  An employer can communicate that he/she is aware of the different needs within the workforce and is willing to attend to them by providing multiple options, when it comes to benefits.  When employees have an assortment of benefits available, they can choose the program that makes the best sense for their particular situation.
But wait, there's more!  Another reason to focus on a great benefits package is that 81% of employees who are very satisfied with their benefits are four times more likely to also be very satisfied with their jobs.1
Selection
Are you giving your employees a choice, when it comes to their benefits plan?  If you don't, employees may see it as a good reason to leave your company.  MetLife's study found that for employees with 5 or less benefits available to them, 1 in 3 didn't intend to stay; however, for employees with 11 – 15 benefits available, 1 in 3 did intend to stay.
Education
Employees may see the array of benefits and have the chance to pick the best one, but they won't make the most of their benefits plan if they don't know how.  MetLife's study showed that 1 in 2 employees want more help with understanding their benefits.  Why?  For more confidence.  68% of employees who understood 16 – 20 of the benefits offered by their company were confident in their decisions – compared to the 37% of confident employees who only understood 1 – 5 benefits.
What kind of education should you provide?  MetLife's study found that employees were more confident with their benefits selection when they received benefit information that was easy to understand, and more specifically, when they were educated on how much they would need to pay for each service.
What kind of benefits should be included?
Your benefits package should have an option for improving your employees' financial wellness.  Why?  Consider the following from MetLife's study:
Decreasing worry about financial issues is the #1 factor driving employee satisfaction.
One of the top three factors driving employee loyalty is an employer who understands employees' financial pressures.
1 in 2 employees dealing with financial stress want their employer to help them achieve financial stability through benefits.
If you want a workforce that's loyal and engaged in a successful benefits plan, make sure you provide a wide array of benefits that satisfy the needs of your diverse employee group, give them the power to choose from the selection, and educate them on the benefits available.  To top it all off, make sure your selection includes a benefit that meets the number one need and influencer amidst all employees – finances.
With the MSA Financial Wellness program, employees get the education they need to make the most of their employer-paid service, as well as the other benefits provided by their employer.  Through MSA, employees can meet with a Money Coach to talk about virtually any financial topic.  Money Coaches can also refer/transfer employees to other programs within the employer's benefit offering, as well as help employees make informed decisions about the other employer benefits available outside of MSA, like healthcare, insurance, and retirement accounts like a 401(k).
Employers who provide MSA Financial Wellness for their employees provide a multi-service benefit that educates employees on how to make smart choices.  Overall, the MSA program will help an employer implement the formula for benefits success.  Call 888-724-2326 to move towards success today.
To get the entire MetLife Study, BENEFITS IMPACT: Delivering Dynamic Benefits for a Loyal Workforce, click here or visit: https://benefittrends.metlife.com/benefits-impact.
1"When employees get the benefits they want, everyone wins."  Benefits Impact.  MetLife, N.d.  Web.  12 May 2015.