Member Success Story: Empowered by the MSA Financial Wellness Program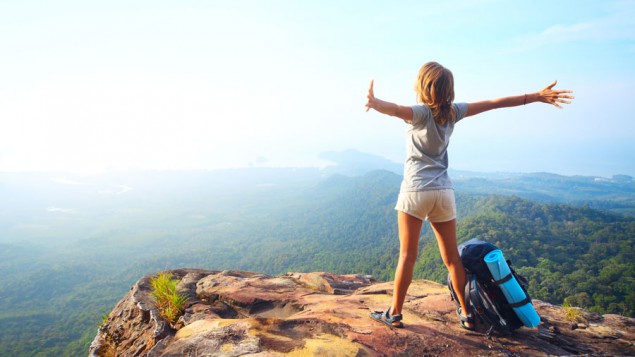 Mari came to MSA through her employer financial wellness benefit because she was "feeling quite desperate" with over $15k in debt and no savings.  Our financial wellness survey confirmed that she was dealing with major distress: her score was 2.5 out of 10.  Once she began working with a Money Coach, Mari started to "see the bright light" – her new financial future.
One-on-one financial coaching gave Mari direction and next steps.  She now has about $4,000 in emergency savings, and she has the confidence and means to demolish her mountain of debt: "I absolutely feel like I can significantly reduce and even eliminate my debt load in a couple of years."
Seeing that mountain of debt slowly crumble away wasn't the only good thing to come from the MSA experience.  "More so than dollar amounts is the peace of mind that this service, via my coach, has given me.  By creating a spending plan initially and tracking a couple months in detail of spending, it is pretty clear where my weaknesses are.  While before I was overwhelmed with my upwards of $15k debt load seeing no end to it, I now feel empowered that changes are and will continue to be made."
Mari came in with financial problems and discovered just how much her life can improve when she pays attention to her financial well-being.  She also discovered the unique experience of partnering with a Money Coach: the expert care tailored to her needs and the positive changes in every part of life.
After 200 days of using the MSA Financial Wellness program, Mari had this to say:
"[My Money Coach] takes into account the myriad of issues affecting finances, from a holistic point of view.  My health both physical and mental is better, and it is not a surprise that this has gone along with my financial wellness.  She has given much needed encouragement, and held me accountable, but never pressuring me.  I know I did it on my own, but I strongly feel [that my Coach] had a huge part in my success.  She always listened to me talk about my life situation, before jumping straight to financial details, because that was what I needed.  [My Money Coach] tailored the coaching to my specific needs and style.  I meet with her on Fridays, and it is always a great way to start the weekend, feeling relaxed and positive about my financial future, and a great way to end the workweek feeling good about earning that paycheck and paving the way for a healthy financial future…. I am so pleased overall with this service and my amazing money coach…"
After several months with MSA, Mari scored 8.6 out of 10 on the financial wellness survey.  So far Mari has had fourteen consultations with her Money Coach, and she still sees the benefit of maintaining the connection.  Feeling empowered and looking forward to her healthy financial future, Mari said, "I see the bright light, and I am embracing it.  It feels good."
The Snapshot of Success